About Us
Welcome to the National Black MBA Association (NBMBAA) Cincinnati Chapter! Established in 1980, the NBMBAA Cincinnati Chapter is a non-profit organization comprised of business professionals, entrepreneurs and MBA students. The NBMBAA Cincinnati Chapter is dedicated to developing partnerships that result in the creation of intellectual and economic wealth in the black community. The organization operates around five channels of engagement: Education, Professional Development, Leadership Development, Entrepreneurship and Lifestyle.

The Cincinnati Chapter has maintained a continued focus on youth through our Leaders of Tomorrow (LOT) program where students are encouraged to make a difference in their communities through academic and enrichment workshops, as well as community service projects.

​Join a committee, volunteer, and get involved in all that the NBMBAA Cincinnati Chapter has to offer!


---
Leadership Team


Henry L. Daniels, MBA
President
Henry is a native of Detroit, Michigan where he graduated from Wayne State University and Walsh College with his MBA. In his current role, he is the Finance Leader for Aviation's ERP execution as well as serving as business PMO for implementation of Enterprise Standards.

Henry joined GE in 2007 in Aviation Supply Chain Finance where he has served in a variety of roles including implementing SSS AP, cash forecasting, Indirect Sourcing Finance leader and MF Rotating Parts COE. In 2012 he transitioned to Fairfield as part of the Corporate FP&A team supporting company wide external reporting for Infrastructure Orders & Backlog, international revenue, and organic revenue and op profit. In 2013 he transitioned back to the Aviation business.

Prior to joining GE, Henry spent 12 years with the Chrysler Corporation in Auburn Hills, Mi. where he served in multiple roles including Supply Chain Operations, Corporate Accounting, Supply Chain Finance, Sales & Marketing, and Product Development Finance.

Henry likes playing golf, reading business management and leadership books and articles, listening to live music, and attending sports events in person (pro football being the favorite). His lifelong dream is to become a columnist and author.
​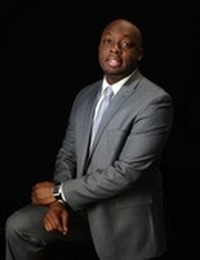 Lorenzo Green
Director of Operations
Lorenzo holds a Bachelor of Science degree in Mechanical Engineering from Florida International University and is currently pursuing his MBA in Innovation and Entrepreneurship at the University of Cincinnati.. Lorenzo enjoys an enriching career in the engineering industry where he works as an R&D Process and Equipment Engineer for Procter & Gamble.
Lorenzo is Founder and Executive Director of
Kickstart4Kids.org
, a 501(c)3 nonprofit organization dedicated to empowering the lives of underprivileged students and providing them with the tools needed to succeed in the classroom. In addition, Lorenzo is a certified Green Belt Six Sigma and a member of Phi Beta Sigma Fraternity, Inc.
Lorenzo enjoys: 3D Printing, Crossfit Training, running, snowboarding, and home renovations
Email: info@cincyblackmba.com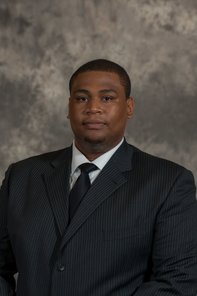 Kristopher Anthony
​Treasurer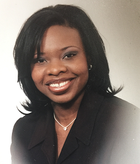 Candace Bates
VP Leaders of Tomorrow
Candace Bates is currently employed at Allstate Insurance and serves as a Field Education Consultant for the North Central Region, which includes Ohio, Indiana, and Michigan. Her responsibilities include agency owner training, consulting, and leadership development.

Candace holds a bachelors degree in Business Management and an MBA from the University of St. Francis, located in her hometown of Joliet. Illinois. Candace has previously served as VP of Entrepreneurship for the Cincinnati Chapter of NBMBAA, has been a youth mentor at the YMCA of Greater Cincinnati, and a Women's counselor at Hamilton County's River City Correctional Center. Candace has a strong passion for serving those in her community and strengthening the youth to become valuable contributors to society.
Lesley Azeba
Secretary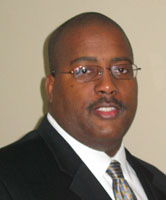 Keith Johnson
Executive Advisor
Keith is President of On Point Business Solutions, Inc. and a "game changer" with a track record for delivering extraordinary results in both large and small organizations. Keith previously worked as an engineer and project manager at Procter and Gamble and helped develop product strategies for Ford Motor Company. Keith also led an industry leading HVAC Testing and Balancing service business to triple revenue in less than four years while providing energy saving and LEED (Leadership in Energy and Environmental Design) certified solutions.
In addition to volunteering with the National Black MBA Association, Keith is also involved with the Tri-County Toastmasters Club, the Urban League of Greater Cincinnati's African-American Leadership Development Program (Class VII), Lincoln Heights Paracletos Jobs-Career-Business ministry and the Career Achievement Network.
Keith has a Bachelors of Science in Electrical Engineering from the University of Illinois and a Masters of Business Administration from Duke University's Fuqua School of Business and is a Certified Six Sigma Black Belt.
Keith enjoys baking, lifting weights, playing cards and pretending to play golf.
Email:
LOT@cincyblackmba.com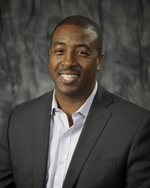 Ben Moore
Executive Advisor
Ben Moore is Founder and President of Agent Technologies, Inc., a software company he founded in 1995 that provides software application development and operations management consulting. Ben is also the Founder and President of Niche Consumer Products, LLC, a consumer products company. He has worked for Procter & Gamble, was the Co-Founder/Chief Operating Officer of CityWatcher, LLC, and the General Manager of a manufacturing operation. He is also the author of the book,
The Consumer's Workshop: The Future of American Manufacturing.
Ben is a Cincinnati Business Courier's Forty Under 40 winner, named to the Cincinnati Creative Class and an Applause Magazine Reaching for the Stars winner.
Ben enjoys computers, running, self-improvement, playing Bid Whist, riding his motorcycle and spending time with his kids.
Email:
LOT@cincyblackmba.com